Barcelona Craft Beer Tour, 28 October 2022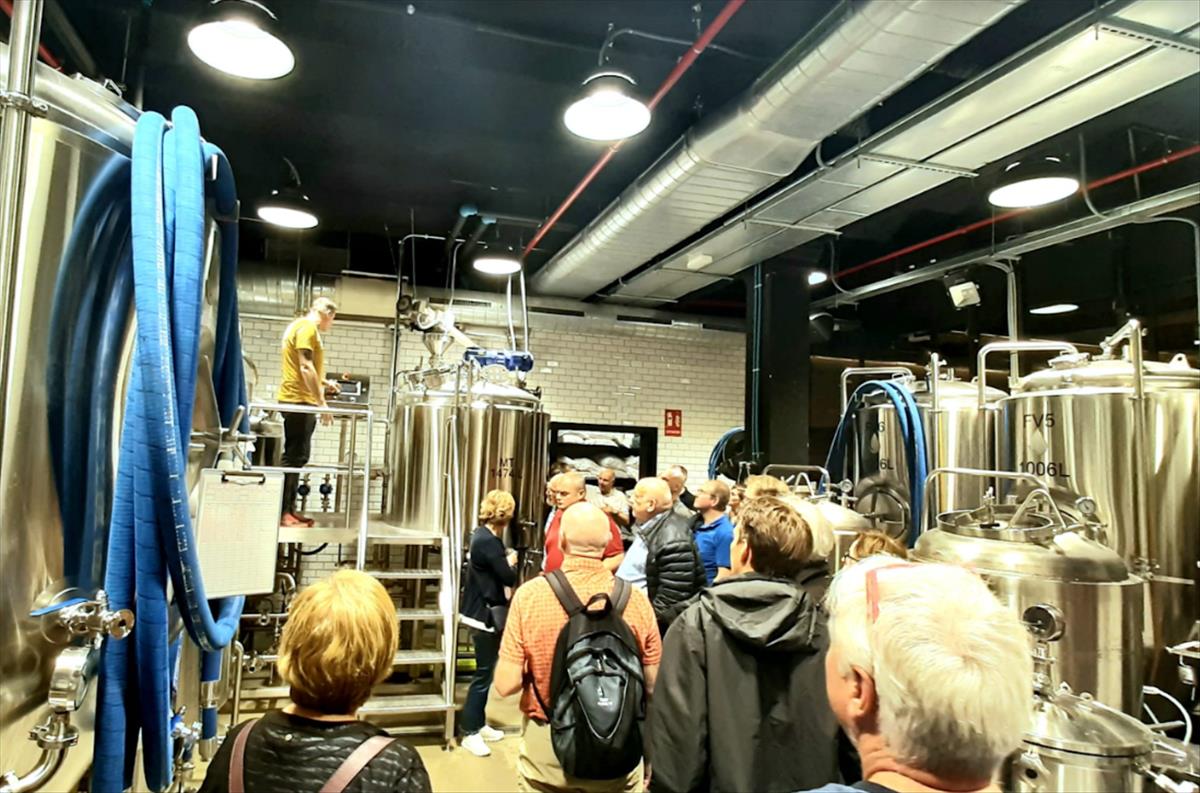 It is a fact that there is a tourism that visits our country looking for the gastronomic and cultural richness, and lately craft beer has been added as a highly valued product: its high quality, the diversity of styles and the specialised hospitality offer has made the destination 'Barcelona' a good attraction for this type of restless visitors.
At Beer Events, as a knowledgeable and dynamic company in the sector, we organise and coordinate tailor-made guided beer tours: the last one, which our friends from the Swiss independent brewers' association (Baar AG, Felsenau, H.Müller AG, Luzern AG, Rosengarten AG, Jungfrau AG among others) commissioned us to organise on 28 October 2022. We designed and accompanied them on what we called the 'Barcelona Craft Beer Tour'.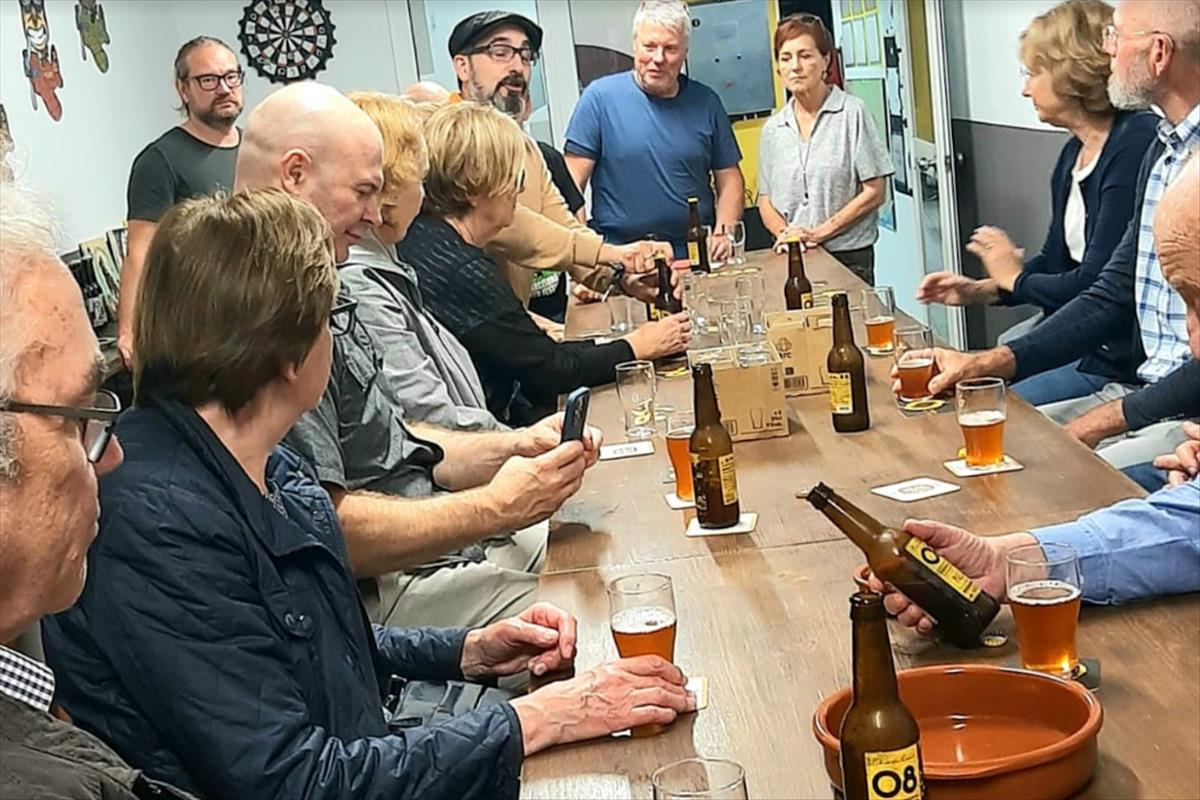 The idea was to propose and coordinate several visits in a single day around the city of Barcelona. To get to know different models of craft beer brewing projects on the ground floor, taste their beers and at the same time, learn in a relaxed way about realities different from their own.
The proposed and much applauded plan consisted of a visit to a modern and trendy brewery (Cerveceros Garage). Then, with a private bus service, we visited another (almost) pioneering micro-brewery with neighbourhood ambitions and city ties (Birra 08). The third stop was for a complete project: bar, restaurant, micro-factory and concert hall (La Textil). Tastings in all of them with their brewers explaining the processes and the why of the product. A good meal at La Textil gave rise to a debate on the models visited. The afternoon was dedicated to enjoy the first day of the Mash! Festival, ending with a great dinner at one of the restaurants with the best beer and food pairing offer, El Racó d'en Cesc.
The evaluation by the group was extraordinary, making clear the ability to adjust to each of the proposals made.