At the beginning of 2021, Beer Events presented a new project through the Verkami website: a unique poster containing all the updated beer styles, with descriptors and examples of beers. After months of work, research and cooperation, this project was published in the verkami website to get the necessary patrons through crowdfunding to be able to publish and put on sale this unique initiative. We succeeded it! And we exceeded our first goal by 314%. Thanks to all of you who collaborated in carrying out the project!
The idea was born because in the beer universe we can find series of posters and infographics that try to put order in the great variety of existing styles and help to enter the world of craft beer, and from the Barcelona Beer Festival (BBF) team, we saw deficiencies in most of them and we would like to promote a new poster where we could capture our wide knowledge of this field. Updated with the latest styles, giving complementary information, and finding local examples so you can explore it in a practical way. A unique piece to be proud of.
We had multiple meetings, with lots of post-its to shape this definition of styles that did not forget the least detail. Descriptors were also sought to discover and guide you through each style. At the same time, a quality example of each style was sought, trying to bet on the good work of the local brewers and also helps to understand the style with every sip.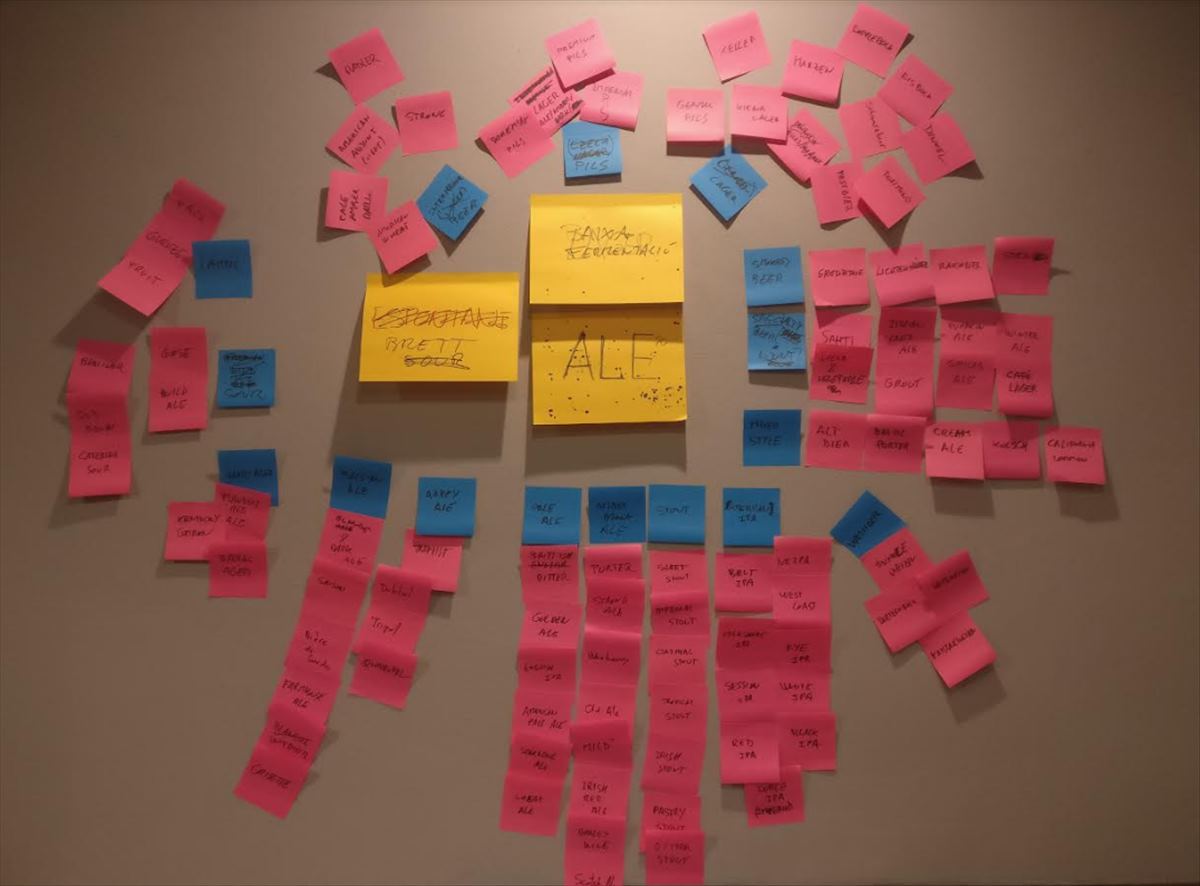 The design has been made from the knowledge and experience of years in the sector, it has an elegant design which is worthy of the project. Printed locally with the highest quality papers and inks. A true luxury to show off and learn in equal measure. The poster itself is 50x70cm in size, 220g / m2 craft paper has been chosen and printed in different inks, some of it metallic, to give it the best finish. All the beer fans will love a piece like this. The poster has been carefully designed by Adrià Ventura, who has experience in projects in our sector and a great beer lover. He managed to capture the enormous amount of information in an elegant and perfectly ordered way. The project has received different help and advice from multiple agents in the sector, highlighting Josep Xuriach and Marc Roig for the long meetings and stylistic debates.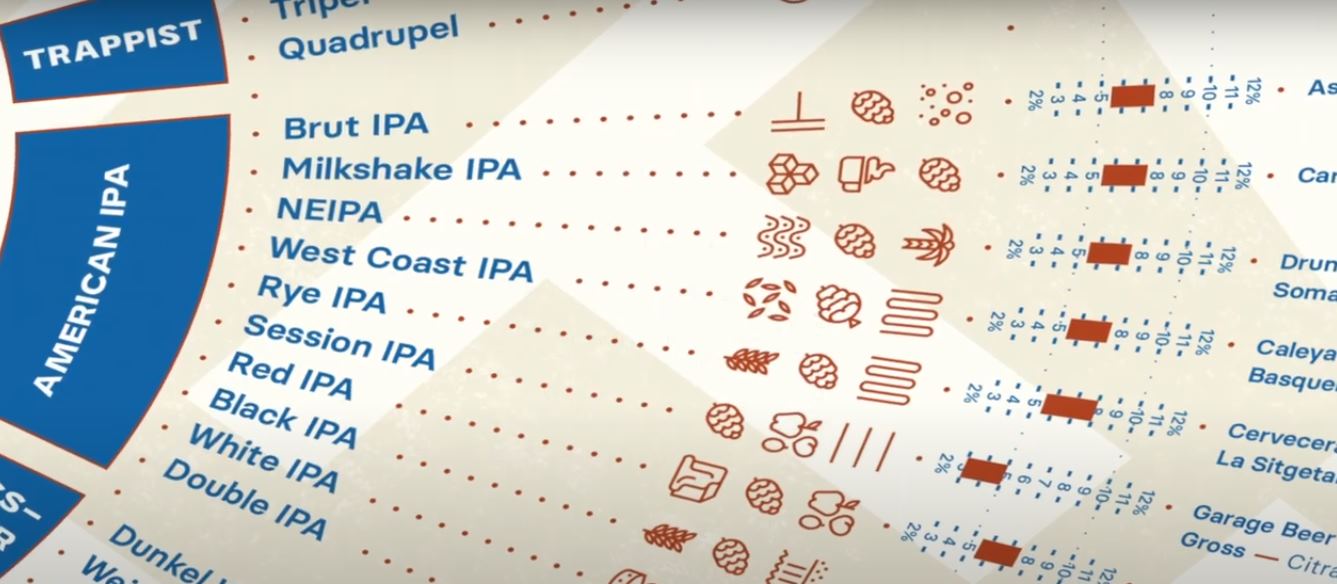 With this poster you can start your own beer journey, discovering and learning the styles that exist through descriptors and examples of beers of each of them.