This technical report that we call the State of Craft Beer in Catalonia is reachingits5th edition- we have now been analysing this essential data to get a true snapshot of our sector and putting the spotlight on producers for five years running.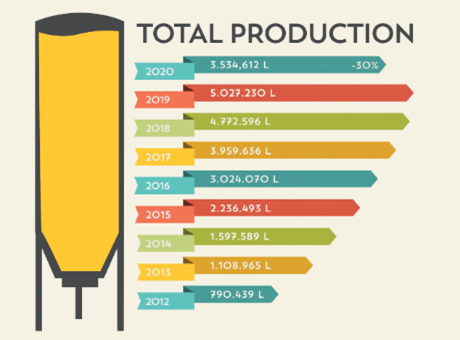 These five years of data collection give us a perspective that we did not have in the past, and this edition will show us graphics that make some of the key aspects and indicators of the evolution of our breweries very understandable
 As always, this work has been carried out in joint collaboration between the Barcelona Beer Festival (BBF)and the Guild of Natural and Craft BeerBrewers (GECAN; Gremi d'Elaboradors de Cervesa Artesana i Natural)and we have, once again, involved all the breweries producing craft beer in Catalonia that answered a long survey about the data from a complicated 2020 generously and in mass, highlighting the need for and usefulness of this wonderful tool that we now have at our disposal.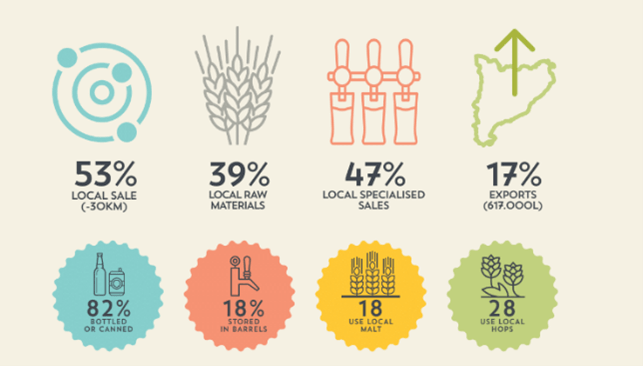 We must not forget that the pandemic has been a great conditioning factor and has affected many of the numbers that we are presenting today. After all, the greatness of beer is its ability to always show up in moments of social intensity, which have been very limited this year.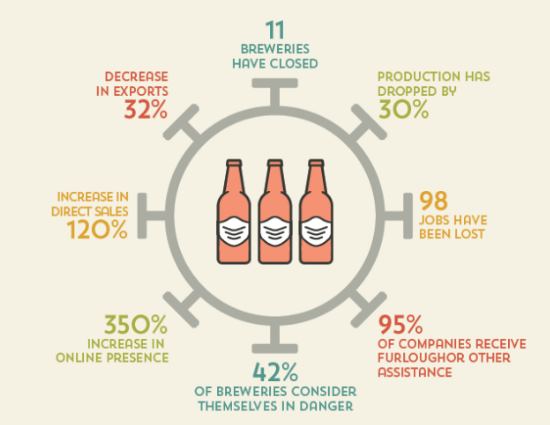 SUMMARY 2020: 
107 workshops

11 closed projects

1 new project

More than 3 and a half million of liters

30% fall in Beer production

Loss of 98 workstations 

120% Increase of direct sales

350% increase of online sales

1,5 market share

0,7% production share
Download the pdf here.